•    Personalized Protection For Your Family
•    Peace of Mind
•    Greater Family Harmony, Identity and Connection
•    Security
Personalized Protection For Your Family (Different Levels of Planning)
Estate planning at L J Estate Planning is tailored specifically to your needs. We offer different levels of planning, so that we can properly align our services with your specific life circumstances and goals.  Whether you have minor children or adult children or no children at all; whether you have many assets or only a few —  we are here to bring you and your loved ones maximum peace of mind.
Here's who we represent:
two parent families
single parents
unmarried couples
high net worth families
family business owners
estate executors (personal representatives)
beneficiaries and trustees
probate and trust administration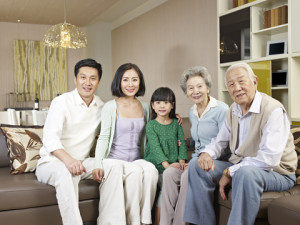 With each of our estate plans we include a complimentary review every three years to ensure that as our clients' lives change, so does their estate plan. We also ensure that all our clients' assets are held properly and that our clients are informed about changes in the law as well as issues that might impact their lives.  Additionally, we offer annual membership programs for clients that desire even more service.
If you are new to our firm and already have an estate plan, we perform reviews to ensure your plan is up to date.  Finally, we handle all aspects of both probate and trust administration after the death of a loved one.
We invite you to become a part of our client family!
Peace of Mind (Planning for Minor Children)
Wonder if something happened to you and you couldn't be here for your children?
It's our mission to educate and empower our clients to make the most loving, smartest and best legal choices when it comes to answering one of life's most anxiety-producing questions: wonder if something happened to me and I couldn't be here for my children?
If you have minor children, it's essential that your estate plan includes specific protection for your children, so that you're certain your children would be taken care of by the people you want, in the way you want, if the unthinkable happens.
At L J Estate Planning, one of our areas of greatest expertise is in planning for the well-being of minor children.
Without advance legal planning for the care of your children, if the unthinkable happens to you, here's what could happen:
Your children could be placed into the care of  Child Protective Services (yes, even if you have a will in place and even if you have a living trust) and, yes, it would very likely only be temporary, but trust me, you never want your children in the arms of strangers.  Not even for a minute.
Your children could be put into the custody and care of someone you would never want, like that one family member who has good intentions, but you'd never want raising your kids.
A judge who doesn't know you, or your family, will decide who will raise your kids, even if it's the last person you would ever want;
Your family could get into a long, drawn out custody fight or there could be a challenge to the guardians you have designated;
Up to 5% of the value of your assets could be lost to court costs and other unnecessary fees through the probate process, a court process that can tie up your assets for years and deprive your kids of the resources they need to live comfortably, which can totally be avoided with advance legal planning;
When your kids turn 18, they get a check for whatever assets are left;
There are unscrupulous people out there who make it their business to look at the public records to find out when 18 year olds are getting that inheritance check;
The vast majority of estate planning attorneys do not address these issues, and do not plan from a parent's perspective.
As parents ourselves, we understand how frightening this can feel.  That's why we offer planning with your minor children in mind, that includes a set of instructions, legal documents, ID cards for your wallet, and more …so that you navigate through life confident that if the worst should happen, your children will be well taken care of.
Greater Family Harmony, Identity and Connection (Leaving a Real Legacy)
How We Guide You to Leave a Legacy That's About Much More Than Just Your Money – Who You Are and What's Important to You.

Often, when a loved one passes, rather than merely prioritizing our loved one's financial assets, we long for them: we repeatedly call their voicemail to hear their voice; we smell their clothing to capture their scent; we grasp for anything that captures their essence.
The popularity of DNA tests and ancestry research television shows demonstrates the additional, compelling need we have to know where we come from.
Many of us imagine what our ancestors were like, what they went through, who they loved – intuitively understanding that knowing their life stories and values would bring greater meaning, perspective and clarity to our own.
After you pass, your loved ones will miss you deeply. They will long for your words of counsel and concern.  Hearing your voice again would be a tremendous gift for the loved ones you leave behind as well as for future generations.
Through our unique legacy process, you can give your loved ones the most precious gift – a lasting expression of your love. What could be more valuable?
In fact, we're proud to share what we hear frequently from our clients: "I honestly didn't see the value in this (before I did it), but this was the best part!"
At L J Estate Planning we strongly believe estate planning is not just about transferring your financial assets and personal belongings. It's also about capturing and transferring your valuable intangible gifts: who you are and what's important to you – your values, insights, stories and experience.
When I was first in practice, I would encourage my clients to record a message for their loved ones and put it in a safe place or simply write notes to their children letting them know how they felt about them.  Unfortunately, very few people ever actually did it. We just get so caught up with the day to day of our lives that focusing in on leaving a legacy seems to take a back seat.
So we realized we'd have to build this into our planning process, instead of having you add it as just another thing on your already very long to-do-list – that never actually gets done.
We look forward to you becoming a part of our client community and helping you leave a lasting legacy: your intellectual, spiritual and human assets!  Call 925-918-5320 for more information.
Security (Membership Programs) 
At L J Estate Planning we see the signing of your estate planning documents as the beginning of our relationship with your family.
Some of the Benefits Provided under Our Membership Plans Include:
Annual Plan Review
Unlimited Plan Amendments
Annual Legacy Interview to transition your most important and most frequently lost family wealth – who you are what's most important to you.
Annual membership in service which provides 24-7 on-line access to health care and guardianship documents;
Substantial discount on our fees for advising your loved ones after you've gone;
Annual Review of your assets
Annual Update of your asset spreadsheet
And more…
For more information about our unique programs, please contact us. 925-918-5320.